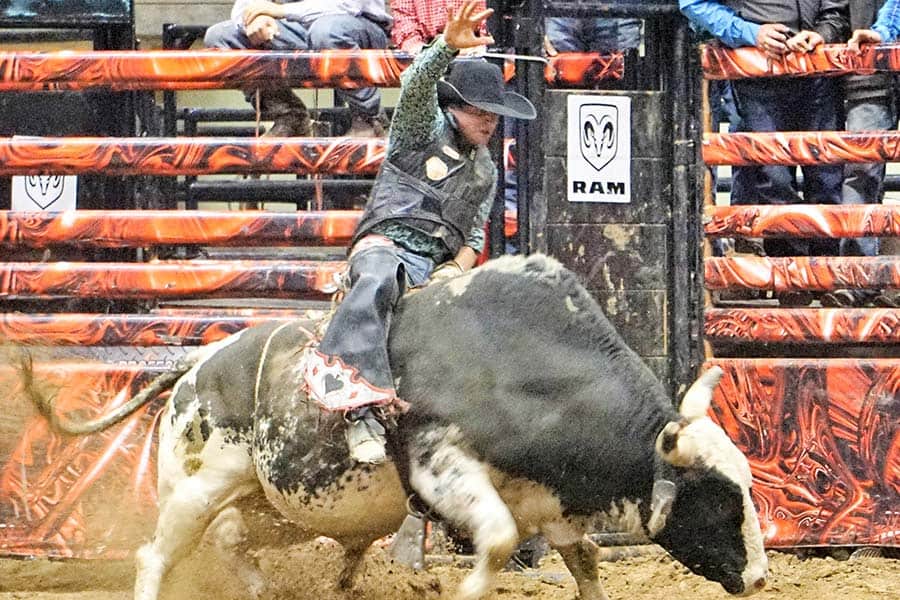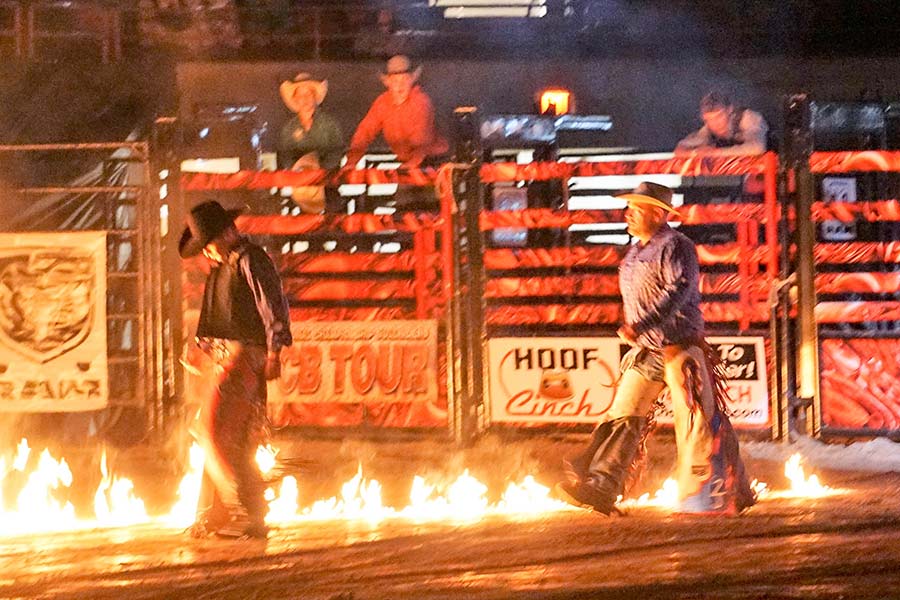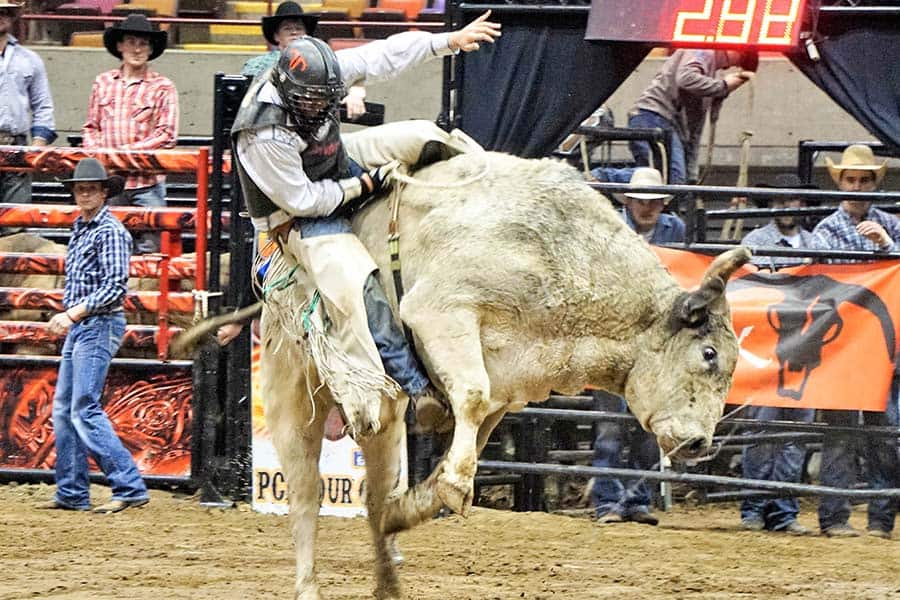 WE'LL SHOW YOU
PROFESSIONAL BULL RIDING!
If you're new to the great sport and spectacle of bull riding, here are a few facts to get you up to speed on America's first extreme sport.
A rodeo sport, bull riding consists of a rider getting on top of a bull and trying to stay there while the bull tries to throw the rider off. The riders must remain on the bull for eight very tough seconds for it to qualify as a scored ride for competition.
*The process starts when the rider gets on the bull and takes hold of a lengthy braided rope that's connected to the animal. Once the rider is ready, he signals with a nod to open the bucking chute, unleashing bull and rider out into the arena in burst of action. The clock actually starts when the bull exits the chute. Riders are only allowed to have contact with the animal using their riding hand, keeping the other hand free. Kicking and bucking, the bulls do their best to throw the riders off in a fierce battle of beast versus athlete.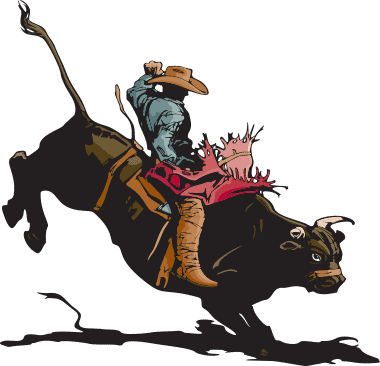 The ride ends when the rider's hand comes out of his rope – whether or not he has been thrown or dismounted voluntarily. The clock is also stopped if the rider makes contact with the bull or the ground with his free hand at any point during the 8 seconds.
If the bull rider does remain on the animal until the buzzer sounds after eight seconds, he then receives a score from the event's judges. No score is awarded when the rider does not make it to the eight second buzzer.
A ride typically has a scoring value of up to 100 points, with up to 50 points awarded to the rider and up to 50 points awarded to the bull. For riders, the judges award points based on how much control the rider demonstrates. Points are also given for style, fluidity and for simply how the rider reacts to the bull's movements. The bulls are awarded points based upon their movements and difficulty to ride.
PCB TOUR CHICAGO
Professional Championship Bull riders events typically consist of one or more rounds of competition with varying formats.
During a bull ride, professional rodeo clowns remain nearby to help the rider for and to distract the bull after the ride has completed.
Put Professional Championship Bull riders on top of your list of fun things to do Chicago!
Call the PCB's main offices at 630-386-5373 for more information about our next events!