BULL FIGHTER COWBOY BIO
Josh Jacobs
Professional Bullfighter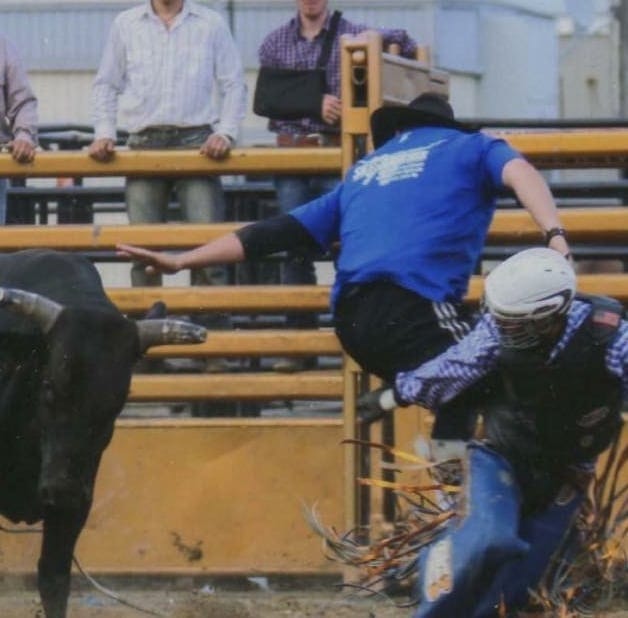 Josh Jacobs from Oaktown IN has been one of the PCB tour bullfighters since the beginning.  Josh is the only bullfighter that has been featured at all 11 of the tour finals in Chicago at the Sears center arena.
Along with the PCB finals Josh has been chosen to protect bullriders in several other  associates at their finals.  Josh has been involved in rodeo his whole life and has competed in several of the different events in rodeo.
However from the first time Josh filled in for an injured bullfighter at the age of 18, he changed his focus from competing in rodeo to the art of cowboy protection during the bullriding event.
Awards
11X PCB tour finale bullfighter
9X IRCA finals bullfighter
2X URA finals bullfighter
1X IRCA finals pickup man
1X NFPB finals bullfighter