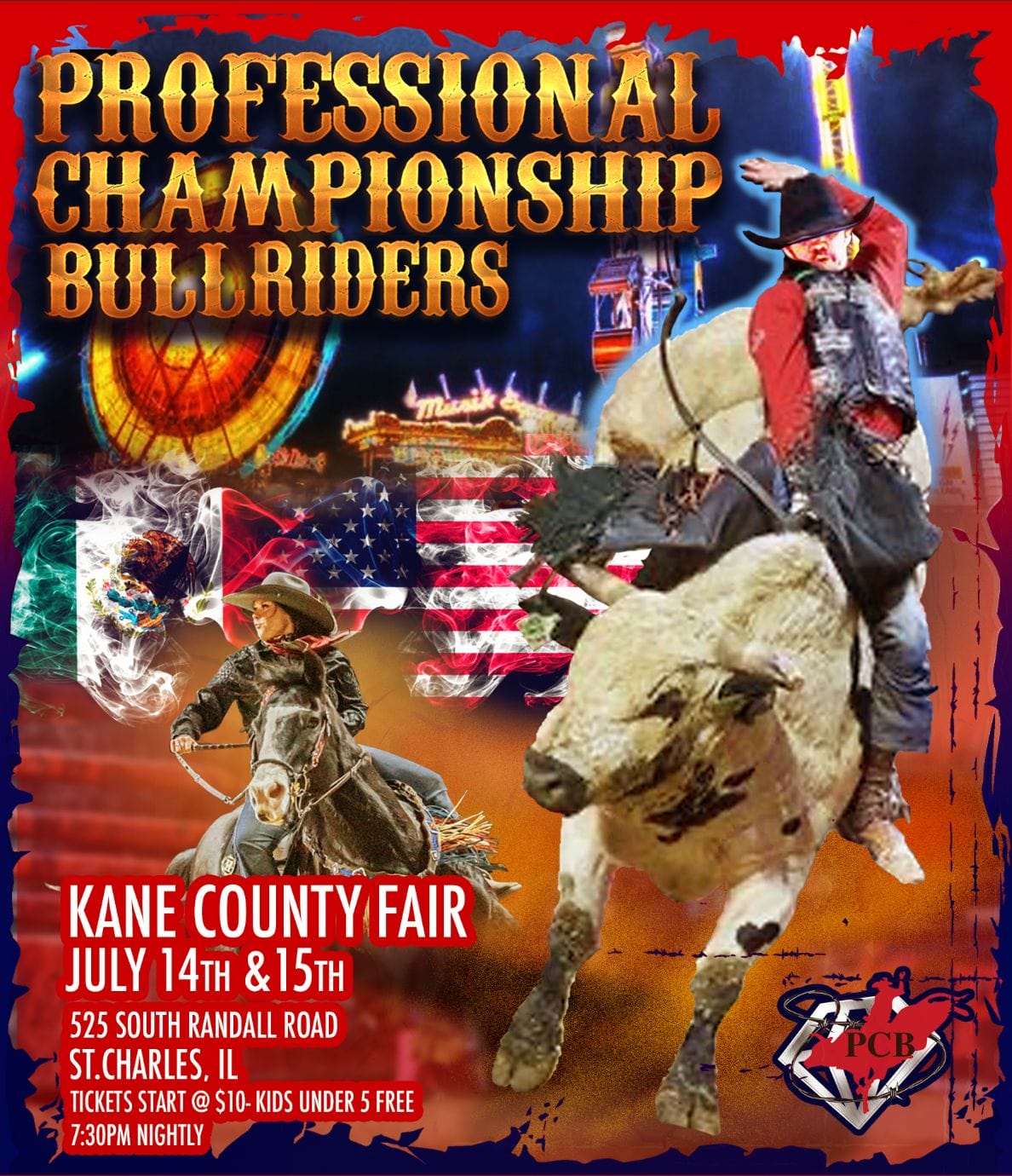 Copy of Professional Championship Bull Riders- St. Charles – 2023 Tickets
Experience the sights and sounds of a real Rodeo Chicago when Professional Championship Bull Riders storms into the Kane County Fairgrounds on July 14th&15th
Presented by the Professional Championship Bullriders Tour, this exciting event will feature the nation's top bull riders as they fight to stay on top of 2,000 pound bulls in America's original extreme sport!
The action starts each night at 7:30 p.m. at the fairgrounds, located on the northwest corner of Randall Road and Route 38 (Lincoln Highway) in west suburban St. Charles.
July 15th 7:30pm COME RAIN OR SHINE NO REFUNDS.