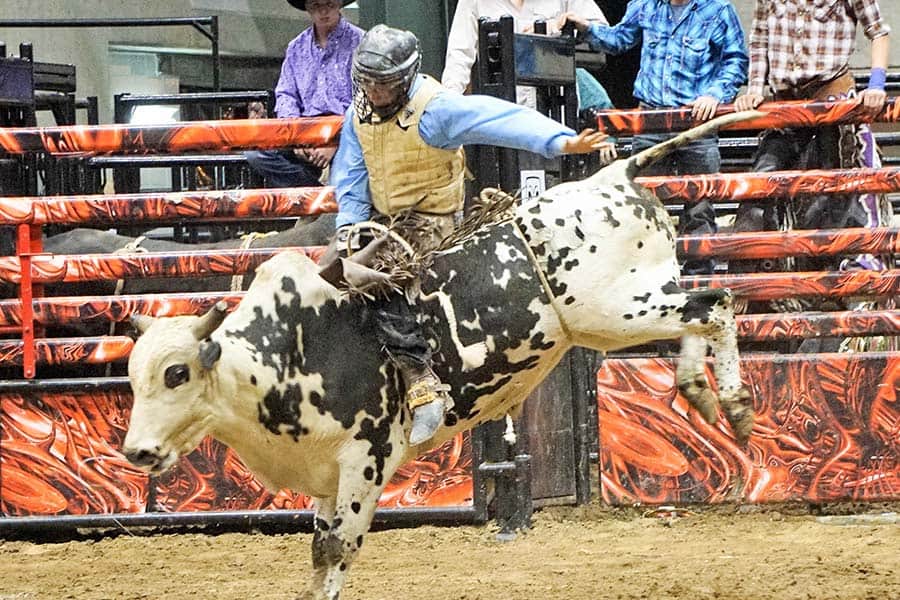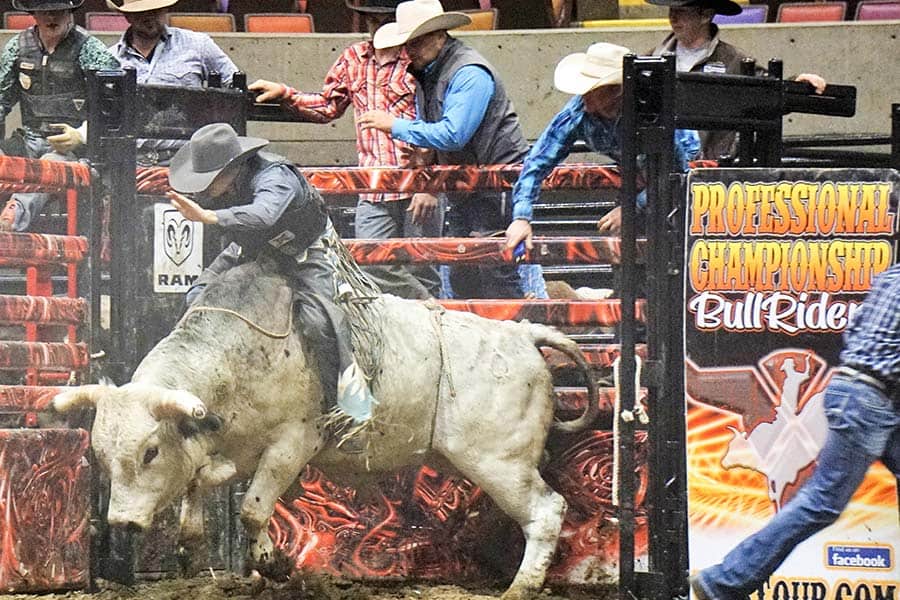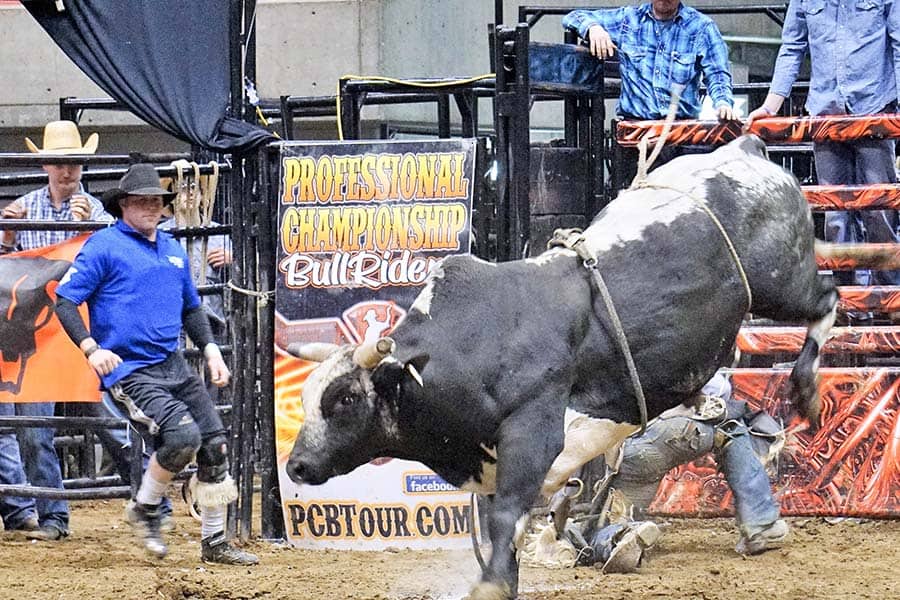 PROTECTION IS KEY
IN PROFESSIONAL BULL RIDING!
Championship bull riding is an exciting contest that pits athlete against animal in battle of strength and endurance.
But along with the skill, experience and toughness it takes to stay on top of a temperamental bull weighing in at more than a ton, the equipment that bull riders use is also an important part of the sport.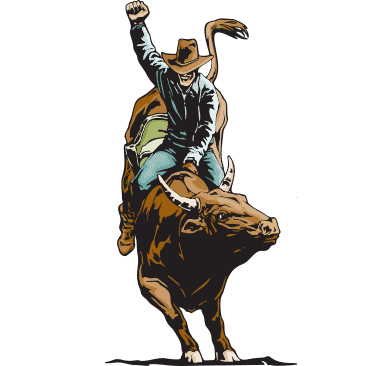 Here's a quick overview of the gear that riders count on to help them battle the bulls and stay safe
Hats and Helmets
Cowboy hats don't just look cool, they also serve to protect the rider from head and facial injuries. Some riders opt for extra protection by wearing helmets with face masks. This guards against potentially harmful blows to the face and jaw.
Protective Vests
Vests safeguard against body blows and puncture wounds from the bull's horns or hooves. Vests also act as a kind of shock absorber for falls.
Gloves
Bull riders typically wear a leather glove on their riding hand only, which is the hand that holds the bull rope. The glove allows for a better grip and protects the hand too.
Rosin
A sticky material, riders often apply rosin to their glove to help support their grip.
Chaps
A critical piece of equipment for cowboys, chaps give a valuable layer of protection against the dangerous hooves and horns of the bull. Chaps may display the names of sponsors or other decorative images.
The Rope:

The bull rope is a flat braided rope typically manufactured from nylon. It's placed around the bull just behind the front legs. The rope is equipped with a leather that functions as the athlete's sole gripping point for the ride.

Boots:

While serving to protect the feet and ankles, cowboy boots are equipped with a spur on the heel that helps riders stay on the bull. Spurring action is one of the ways the riders can show their control over the animal