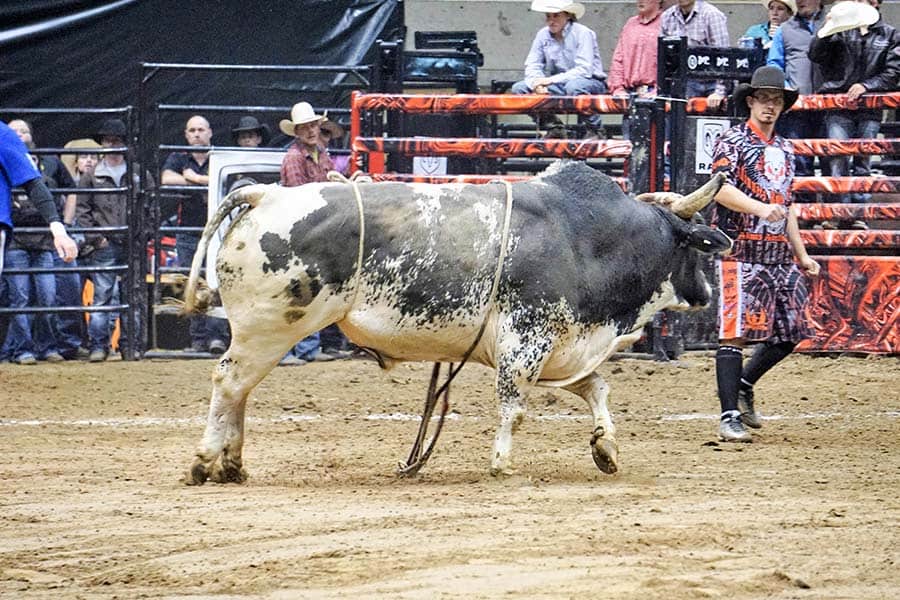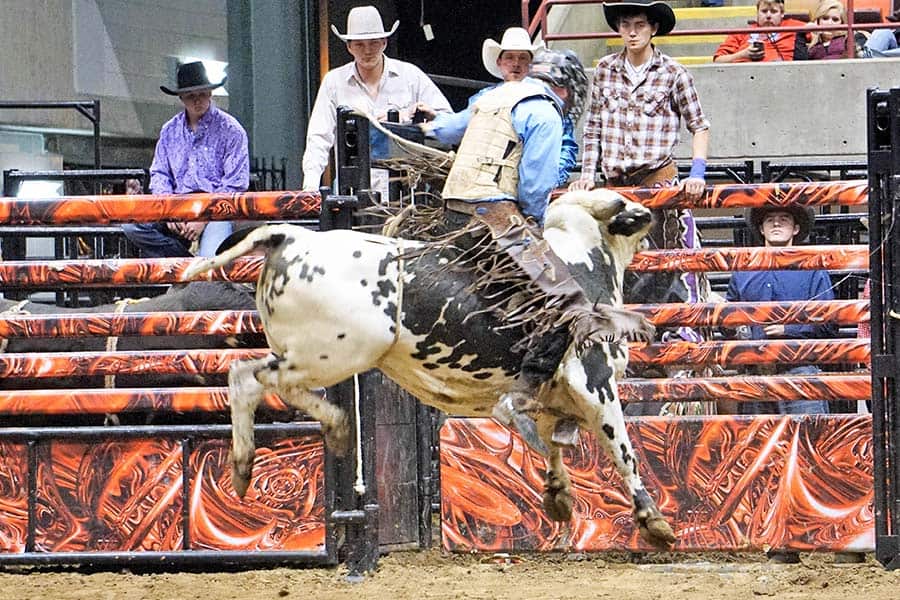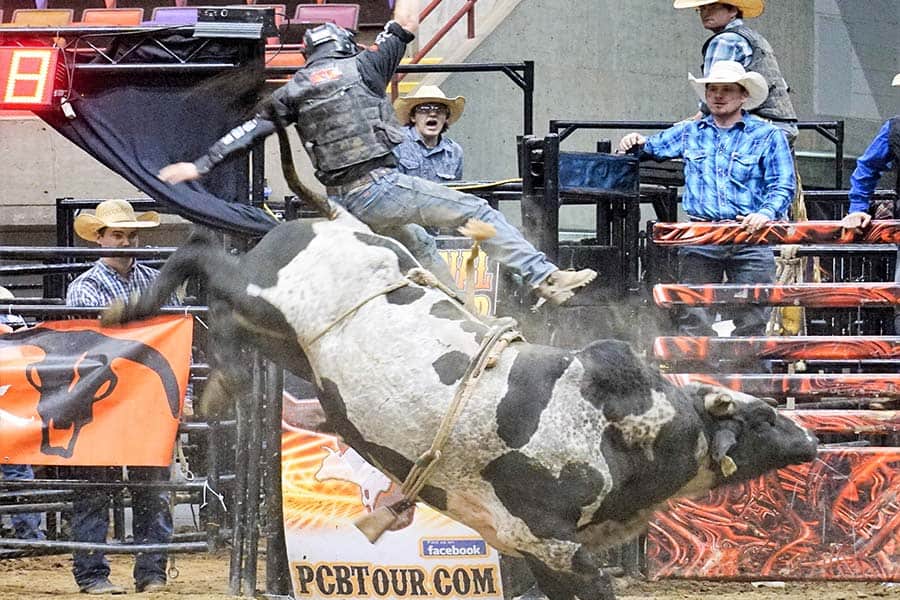 WE OFFER
PROFESSIONAL JUDGES!
101 On Bull Riding Scoring: The ride is scored from 0–100 points. Both the rider and the bull are awarded points. There are usually two judges, each judge scoring the bull from 0–50 points, and the rider from 0–50 points. The combined point totals from both judges make up the final score for the ride.
When a bull rider succeeds in staying on the bull for at least eight seconds, a Professional Championship Bull riders panel of judges issues a score for both rider and animal.
For the rider, judges consider the degree of control exhibited during the ride. This includes how the rider was able to react to the bull's movements and whether he stayed centered on the bull.
Additional points are sometimes awarded for style that displays control over the bull. For example, sometimes the rider will "spur" the animal to gain some extra points. However, there are rules that govern the use of spurs, and they are dulled to prevent injury to the animal.
Note that riders who do not stay on the bull for the eight second minimum are not eligible for a score.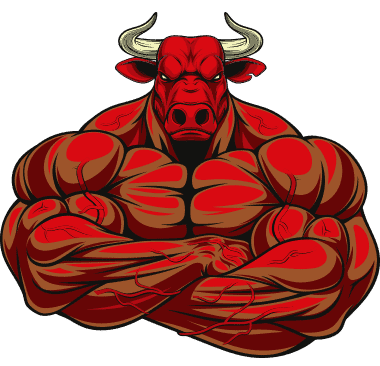 When it comes to judging the bull, the main criteria are difficulty to ride and movement.
Judges consider factors like spin, directional changes, kicks, drops and body rolls. A body roll, for example, is when a bull jumps and kicks his feet to the side.
The more of these actions the bull performs during the ride, judges rate a higher level of difficulty. Regardless of whether the bull rider remains mounted for the eight second minimum, judges issue a score for the bull.
OFFICIAL RIDE SCORE
To tally up the official ride score, judges simply combine the rider score with the bull score.
There are some situations that occur that result in judges allowing a "reride." This happens, generally, if the judges feel that the bull's performance was substandard.
Additionally, a reride can be declared if the bull falls or if the rider makes contact against the chute at the start of the ride. Reride bulls are usually chosen before the PCB event, and are kept with the other bulls in case they're needed.