Welcome to the PCB Tour – your number one source for the world's finest professional bull riding competitions! Join us at the Sears Centre in Hoffman Estates on Feb. 2 and 3, 2018, to watch both experienced professional riders and newcomers go up against the scariest bulls in the business in a fierce battle of wills!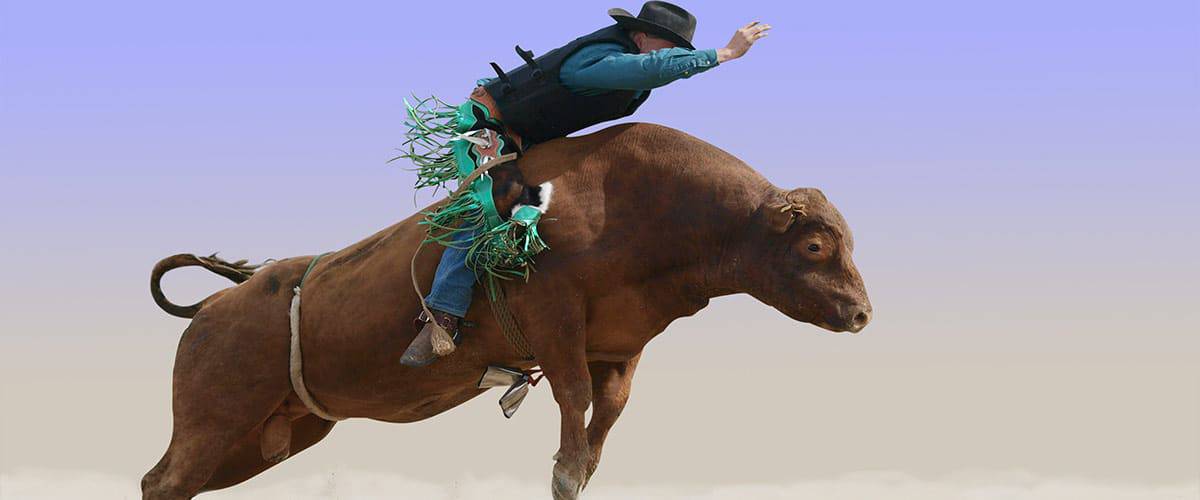 PCB Tour – Professional Bull Riding – America's First Extreme Sport!
The main idea behind professional bull riding is a fairly simple and straightforward one: pit the world's best rodeo athletes against the roughest, toughest, 2,000-pound bulls in a thrilling fight to outlast each other. The result is unequalled action where risk, drama and the quest for ultimate victory are all part of the entertainment package! It's an experience unmatched by any other major sport at prices far more affordable.
The PCB Tour web site is your central source for all the up-to-date details you'll need to take part in the winning spectacle presented by this rapidly expanding series. With all the action, the athletes, the amazing animals and the rock star production by the PCB Tour team, fans of any age will certainly feel the thrill of the toughest eight seconds in sports!
Don't miss the action on Feb 2 and Feb 3 when the PCB Tour is unleashed on Chicagoland at the Sears Centre! Tickets are affordable – not a bad seat in the house!
The PCB Tour is fully dedicated to ensuring the safety, health welfare and respect of each animal athlete that enters a PCB event. The quality care and expert treatment of PCB bulls have always been and remain a priority to all who regulate and compete in PCB Tour events. Our organization practices according to a zero tolerance policy regarding any maltreatment of an animal associated with the PCB.
Contact us today!